From: Rakewell Ltd [vic@rakewell.com]
Sent: 25 February 2004 12:36
To: vic@rakewell.com
Subject: Promotions and product information 19th February

Hi there,


Welcome to the first edition of our new newsletter, designed to test my skills using a new mailing program and to bring you news of the latest IT products to support your computer. This week we focus on

Acer
Kensington
Kyocera
D-Link
Kingston
Computer Associates
Scansoft

There is a new section on our website that gives you a wealth of new product information from over twenty-five main manufacturers, click on any of the links to visit our website.

>
Acer TravelMate 243LCe

• Intensely active, outbound work
• Dynamic usability
• Integrated features
• Anytime, Anywhere Communication and Connectivity
• Total Multimedia Mobility

The new TravelMate 240 series has been designed to fulfil the needs of outbound and mobile business users from small and home offices in addition to small and medium sized corporations, looking for an all-in-one multimedia work tool that offers long lasting mobility and the generous benefits of flexible connectivity and functional security. The compact, fully integrated TravelMate 240 series offers multimedia power at an affordable price.
Kensington innovative AC/Car/Air Adapter

Kensington are pleased to have the innovative AC/Car/Air Adapter in their mobility range. It is one adapter for all your notebook power needs. It handles standard wall power outlets, auto oulets and air outlets. Simple and easy to use the way it should be. Safety features galore, and a carrying case too. Eleven adapter tips to match virtually any notebook computer.

Kyocera FS-1020D

The advanced desktop printer with duplex functionality

Imagine how much more you could achieve with a fully featured workgroup printer right on your desktop. That's exactly what Kyocera's award winning FS-1020D can offer you. With its compact size, fast 20ppm print speed and integrated duplex functionality its ideal for every desktop environment. Its powerful controller, very attractive purchase price and outstandingly low cost per page, the lowest in its class, make it even more appealing.

• 20ppm A4 ECOSYS laser printer
• Speedy time to first page of 10 seconds
• Ultra fast 266MHz PowerPC processor for fast return to application
• Duplex for FREE
• Compact, small footprint suitable for any desk top
D-link, It does more, you do less !

Your network protected!

With a firewall from D-Link, you can relax and be assured that your network will be protected.
The NEW models, DFL-700 and DFL-1100, are both part of a completely new range of high performance,
cost-effective firewalls.

These firewalls provide extensive and versatile protection with powerful encryption, IPSec
VPN and the possibility to set up internal rules for traffic shaping and bandwidth control.

Kingston DataTraveler 2.0 High Speed USB Memory

High performance, quality, wide application support and data security have now merged in a Hi-Speed USB 2.0 platform. Kingston Technology's DataTraveler 2.0 provides a quick and easy way to download and transfer digital files while also holding 500 times the capacity of a floppy disk.

The DataTraveler 2.0 works with the systems incorporating the USB Hi Speed interface and delivers efficient data transfers whether you are backing up the critical information or transporting files between systems.
Computer Associates Competitive Upgrade - end user eblasts emedia

Do you have the fastest back up solution?

If backup is a responsibility of yours a significant reduction in your backup window would no doubt be a welcomed addition to your day.

Computer Associates has a new version of its award winning BrightStor ARCserve backup software that will do just that.

· Powerful multiplexing capabilities allow up to 4 tape devices to be backed up simultaneously – Fast = Saving Time & Money
· Backs up open files – Fast = Saving Time & Money
· Available for Windows, Netware & Linux – Integration & Flexibility
· Integrated Virus Scanning – Virus Free Backups
· Unlimited 24 x 7 Technical support – Always available

Scansoft's NEW OmniPage(r) Pro 14 Office

NEW OmniPage(r) Pro 14 Office will help your organisation reach new levels
of productivity by eliminating the manual reproduction of documents.
Precision OCR technology, advanced layout analysis and powerful editing
tools allow business professionals to efficiently turn office documents into
over 30 different PC applications for editing, searching and sharing. Custom
workflow creation makes it easier than ever to handle large volumes of paper
- helping to streamline the conversion process and complete work faster than
ever.

If you would like more information (like prices) on the above products or services, please click on the footer of our web page to send an e-mail request.

You can also contact us on 01296 630617 or vic@rakewell.com.

If you don't want to receive this emailing in the future, send us an Unsubcribe mail.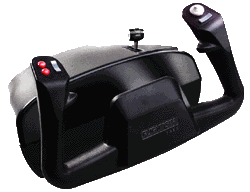 © Rakewell Limited 1998 - 2004