GENERAL


Front Page




BBC Basic





BBC Basic Programs





Pipedream



Z88




Z88



Hardware



Software




Com Links





Show




Programmer's Section



Quick Guide



Reviews



Help & FAQ



Z88 2nd User Section




Training Days





Ordering & Prices




EXTRA


Site map


Feedback

Help










ARCHIVE SECTION


GENERAL


Adverts



Books



Computer Fairs



Flying Page



PC







NEWS


Mailshot Promotions



PC Newsletter










Z88


Z88



Hardware



Software




Com Links





Old Z88 Shows











Tuesday, 20-Mar-2018 09:28:29 GMT



Z88


Welcome to Z88 Computers
Rakewell has the largest stocks of the Z88. For more information on what you need and can get, use the navigation menus on the left and right hand side of this screen.


If you already have a Z88, there is now the 512K Flash/RAM card that does everything the original cards did in just one slot, allowing you to use all the slots to its maximum capacity.

There is now more software available than in 1987 when the Z88 was launched.
Linking the Z88 to your computer is also easier to do.



Information on the older RAM expansion cards and other options are here, so you can discover what you have got.
If you haven't, what are you waiting for? Most users start with the Z88 Starter Pack which gives you everything you need at a reasonable price.

Just bought a Z88? Not sure whether you need any additional cards -
Click here for more information








Did I really write this all those years ago?


If you require any HELP using your Z88 see if you can get hold of a copy of

Z88 Magic

off Ebay or Amazon. There is additional help here in the form of Z88 Training Days.













Do You think

Your Z88 is faulty?

Go to our Help & FAQ Section.













ALSO:
Eazylink - connect the Z88 to Windows
FLASH EPROMs
Application 2000
Fancy helping with a

Z88 Project

? Take a look there also.

Have a look at the reviews
What's New?





Click here for further details.

Run Applications in RAM


There is a PC - Z88 link section so that you can try some free programs before you buy Eazylink (which is the best one that I use).


Test your Z88 with this Program.
The Z88 lives on

The Z88 for the person on the move
It is remarkable that this "iPad of the 80's" designed and manufactured then, still has a dedicated user base. Although technology has moved on, it addressed the need that creative users who want to do ordinary tasks, like writing, keeping a diary and using a simple spreadsheet without worrying about different complex operating systems.
I am proud to have written several books with this computer and have learnt that other authors, like the late Douglas Adams, wrote Last Chance to See with it as well.

| | |
| --- | --- |
| | New (and existing) users are rediscovering that the Z88 is still a great machine to use and it's now only £80! It comes complete with a User Guide and box which has a carrying handle. The main programs (or applications) that you can use are |
PipeDream - a combined word processor, database and spreadsheet package that has many powerful features.
Diary - for appointments and things to do lists without running out of room on the page.
Calendar - which also shows you which days you've booked.
Clock - with the current time and date.
Alarm - to wake you up and to remind you of appointment.
Printer Editor - to allow any printer to be connected directly to the Z88 (with the correct cable).
See the Functional Overview document and Z88 Hardware for more in-depth information.
Z88
Description
Price
VAT
Total

Cambridge Z88
Computer Only
£130.00
£26.00
£156.00

Cambridge Z88
Computer Only
(2nd User - no warranty)
See 2nd hand Section or call for avaiability.

STARTER PACKS NO LONGER INCLUDE THE Z88
THESE PRICES ARE CURRENTLY BEING UPDATED


1M/1M

£157.50

£31.50

£189.00


Cambridge Z88
Flash Starter Pack
with OZ4.7 upgrade

£182.50
£36.50
£219.00

Cambridge Z88
Flash Starter Pack
with OZ4.7 upgrade
£202.50
£40.50
£243.00

Cambridge Z88

Starter Pack

£157.50
£31.50
£189.00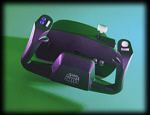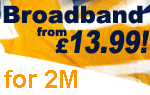 © Rakewell Limited 1998 - 2017


Z88 Wiki

Z88 Forever

Z88 Development Group



Project: Z88 Development: Summary

Z88 Developers' Notes V4.3

Retroisle

Keith Korner

Colin Parsons (RIP)
Z88 Page (Archived)

Computer Classic Games Server including Z88 files (Archived)

Matthew Soar Home Page


FWDcomputing on the Z88 and QL

Dominic Morris Z88 Projects

Dennis Gröning - Cambridge Z88

BBCBASIC.org

Use Graphics on your Z88 with the BBC BASIC Patch

---

DOS to WINDOWS Printer Drivers

See Windows only Printers about these applications.





Microsoft - When using a USB-to-Serial converter with Windows XP, data transfer is slower than expected


Rakewell Limited is not responsible for the content of these internet sites.





We ship to other countries - USA - Hong Kong - Europe

See Price list page for details.

Company Details

Rakewell Limited
24 Putnams Drive
Aston Clinton
AYLESBURY
Buckinghamshire
HP22 5HH
England

t: +44 (0) 1296 632491

e: e-mail: sales@rakewell.com

co. reg.: 2009194

VAT:GB 443 7864 23

h: 10:00-20:00 Monday to Friday
...10:00-18:00 Saturday



Banking Details


PO Box 10102
21 Prescot Street
LONDON
E1 8TN
Bank Code 09-06-66
Account No, 41866977
IBAN (International Bank Account Number) is
GB27 ABBY 0906 6641 8669 77