GENERAL


Front Page






BBC BASIC Programs





Pipedream



Z88




Z88



Hardware



Spares



Software




Com Links






Shows



Programmer's Section



Quick Guide



Reviews



GDPR



Help & FAQ



Z88 2nd User Section




Training Days





Ordering & Prices




EXTRA


Site map


Feedback

Help










ARCHIVE SECTION


GENERAL


Adverts



BBC BASIC




Books



Computer Fairs



Flying Page



PC




Ordering & Prices








NEWS


Mailshot Promotions



PC Newsletter










Z88


Z88



Hardware



Software




Com Links





Z88 Shows













Sunday, 07-Jun-2020 04:21:52 BST



ADVERTS


Introduction
Have you seen these sites that promise revenue for displaying their adverts?
Well I did and displayed these adverts on the main pages. Amount of revenue received in several years equals zero.
So here they all are in this section. If you visit them from here we might make a bit of extrta money but I'm not relying on it.































© Rakewell Limited 1998 - 2020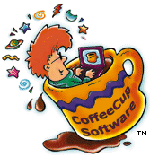 Internet Links



Fancy a break in Cornwall?

VAT matters.


Royal Mail's site.


ParcelForce charges.

We ship to other countries - USA - Hong Kong - Europe

See Price list page for details.

Company Details

Rakewell Limited
24 Putnams Drive
Aston Clinton
AYLESBURY
Buckinghamshire
HP22 5HH
England

t: +44 (0) 1296 632491

e: e-mail: sales@rakewell.com

co. reg.: 2009194

VAT:GB 443 7864 23

h: 10:00-20:00 Monday to Friday
...10:00-18:00 Saturday



Banking Details


PO Box 10102
21 Prescot Street
LONDON
E1 8TN
Bank Code 09-06-66
Account No, 41866977
IBAN (International Bank Account Number) is
GB27 ABBY 0906 6641 8669 77