GENERAL


Front Page






BBC BASIC Programs





Pipedream



Z88




Z88



Hardware



Spares



Software




Com Links






Shows



Programmer's Section



Quick Guide



Reviews



GDPR



Help & FAQ



Z88 2nd User Section




Training Days





Ordering & Prices




EXTRA


Site map


Feedback

Help










ARCHIVE SECTION


GENERAL


Adverts



BBC BASIC




Books



Computer Fairs



Flying Page



PC




Ordering & Prices








NEWS


Mailshot Promotions



PC Newsletter










Z88


Z88



Hardware



Software




Com Links





Z88 Shows













Tuesday, 26-Jan-2021 17:43:28 GMT



Z88 Computer Links


Eazylink2
Introduction



Being able to communicate between the Z88 and the Desktop has always been the main attraction of having the Z88. What is the point of not being able to share files between the PC or Mac computers?

The software for the Desktop (PC or Mac) is downloadable from the Wiki.

What ever you decide, you need a USB to Serial lead or Adapter and PC - Z88 Cable (even if you use a MAC).



At first sight this looks like a 9 way extension cable. It isn't.



If you are handy with a soldering iron, you can modify existing cables to use. Again, details are on the Wiki.

Users have different requiments.

These are:-


to get data off their old EPROM cards, a 'once off' exercise and then get rid of the Z88 altogether.


to use the Z88 as it was in the 80's, transferring files as a backup to their destop

to use the laterst version of OZ, get faster transfer speeds and enjoy the latest refinements of the Z88.

Option 1 - Using just the cable




Using both the software on the Desktop, the connecting cables and the Z88's own Imp/Exp popdown program, files

may be transferred each way. It is painfully slow and not

100% reliable,



but it works on a good day.

Commands are made on both the Z88 and the Desktop, useful for four handed operators.


Option 2 - Adding software to the Z88



Using a 32K EPROM card to run the Eazylink popdown is faster and is controlled at the Desktop end.

If you have either a



or a




32K EPROM, these may



be erased and used as an



Eazy / Flash Application card.

We can do that for you on the condition that if the EPROM doesn't erase for any reason, we will return it to you.

If you haven't got either, they may be purchased.


Option 3 Upgrading to OZ 4.7.1



Eazylink here allows fast transfers at 38,400 baud and are crc checked.



U

se either the

512K/512K

Flash/RAM card, or
the 1M Flash and 1M RAM cards configuration. See OZ Upgrade







I have got to say it's really easy to use and very fast. It's the full file transfer and backup solution I have been looking for but never found. Everything else is really inferior. A few clicks and your files are transferred between the PC and Z88 in a whiz. Best tool I ever brought for the Z88. I really do wonder how I lived without!
Best Regards,
Steven Pannell - 04 June 2004
Technical Project Manager
zooplus AG
Note for All Users


Eazylink2 (on the PC end) has been written to run on
Windows xp 7/8 32/64 bit

Mac
& Linux machines
See Z88 Wiki Quick Internet Links for further information.
Key points
It works with a USB to Serial Converter – so even if your PC or MAC does not have a serial port, you just need one of those.
It retains the 12 character filenames that the Z88 uses
It is faster than PC Link II
It runs on Windows xp 7/8 32/64 bit

,

Mac & Linux Desktops
v5.2.3-06 can Save and Fetch files directly from the Flash file area. - NOTE this is available as a download
or is available here at extra cost

*

.
How to use files with Eazylink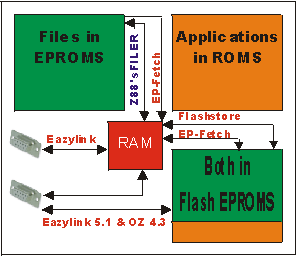 Note: The latest versions are now Eazylink 5.2.3 - 06 and OZ 4.7.
The following items are required to use Eazylink

a USB to Serial Converter – if your PC or MAC does not have a built-in serial port
either
a Z88 - PC AT 9/9 or
a Z88 - PC AT 9/25 way (with a 9/25 pin adapter) Serial Cable
to link the Z88 to the Desktop computer. The PC Cable is also required if you are using a MAC. It plugs into the USB to Serial Converter.

the Eazylink or OZ 4.7.1 ROM to plug into the Z88
OZ 4.5 and above or Eazylink 5.2.2 Upgrade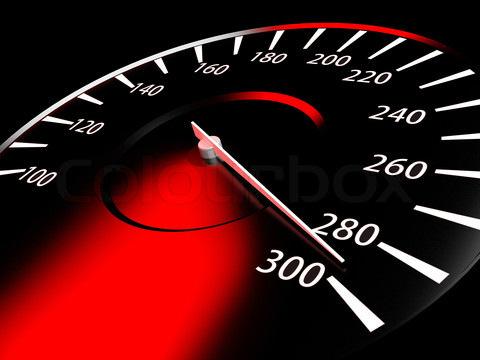 These updates attract an extra cost. Users may return their Flash cards with their remittance and postage (currently £30 inc VAT).
NOTE

: Files on an
INTEL

Flash Card can not be updated
Save or Fetch files directly to the Flash card with this Eazylink upgrade.
Avoid using RAM space just as a bridge between the two.
The file areas look like RAM and are labeled :EPR.1, :EPR.2 and :EPR.3 depending which slot is used.
Z88 Computer Links & OZ 4.7 upgrade
*
Description
Price
VAT
Total
PC AT 9/25 way Serial Cable
£7.50
£1.50
£9.00
PC AT 9/9 way Serial Cable
£12.50
£2.50
£15.00
PC-Link 2 (Cambridge)
£29.17
£5.83
£35.00

*

EazyLink or

OZ 4.7

upgrade
£25.00
£5.00
£30.00
PC Link 2 to EazyLink upgrade (ROM only for MAC users)
£8.33
£1.67
£10.00
MAC Link or PC-Link 2 ROM only (Cambridge)
£20.00
£4.00
£24.00






























© Rakewell Limited 1998 - 2021






Z88 Wiki Quick Internet Links


Eazylink Popdown

Eazylink2 for Desktop

Eazylink User Guide

Cambridge Z88 User Guide (latest)

Test RAM with big file

Z88 Quick Guide

Z88 - PC Serial Cable

Spare

Spare

Spare

Rakewell Limited is not responsible for the content of these internet sites.





Z88 Wiki

Z88 Forever

Z88 RAM Applications

Z88 Development Group

OpenSCAD

Z88 3D Printer Card Details



Project: Z88 Development: Summary

Z88 Developers' Notes V4.3

Retroisle

Keith Korner

Colin Parsons (RIP)
Z88 Page (Archived)

Computer Classic Games Server including Z88 files (Archived) [GONE]

Matthew Soar Home Page


FWDcomputing on the Z88 and QL [GONE]

Dominic Morris Z88 Projects

Dennis Gröning - Cambridge Z88

BBCBASIC.org

Use Graphics on your Z88 with the BBC BASIC Patch





We ship to other countries - USA - Hong Kong - Europe

See Price list page for details.

Company Details

Vic Gerhardi

Rakewell Limited
24 Putnams Drive
Aston Clinton
AYLESBURY
Buckinghamshire
HP22 5HH
England

t: +44 (0) 1296 632491
e: e-mail: sales@rakewell.com

co. reg.: 2009194

VAT:GB 443 7864 23

EORI:GB443786423000

h: 10:00-20:00 Monday to Friday
...10:00-18:00 Saturday



Banking Details


PO Box 10102
21 Prescot Street
LONDON
E1 8TN
Bank Code 09-06-66
Account No, 41866977
IBAN (International Bank Account Number) is
GB27 ABBY 0906 6641 8669 77