GENERAL


Front Page




BBC Basic





BBC Basic Programs





Pipedream



Z88




Z88



Hardware



Software




Com Links





Show




Programmer's Section



Quick Guide



Reviews



Help & FAQ



Z88 2nd User Section




Training Days





Ordering & Prices




EXTRA


Site map


Feedback

Help










ARCHIVE SECTION


GENERAL


Adverts



Books



Computer Fairs



Flying Page



PC







NEWS


Mailshot Promotions



PC Newsletter










Z88


Z88



Hardware



Software




Com Links





Old Z88 Shows











Wednesday, 20-Sep-2017 04:44:43 BST



Computer Fairs & Z88 Rallies


Computer Fairs

(image 2)
(image 3)
(image 4)
We used to attend the Radio Rallies & 'All Computer Fairs' from the start until they finished in 2007. Here are some pictures and maps showing where we went.







Bristol

Bristol

Oxford




Sundays
Ashton Gate Stadium,
BRISTOL
BS3 2EJ



Sundays
The British Empire and Commonwealth Museum,
next to Temple Meads Station,
BRISTOL
BS1 6QH





Saturdays
Blackbird Leys Leisure Centre
Pegasus Road
OXFORD
OX4 6JL
Tickets & Offers


2017

Saturday
The Centre for
Computing History
Rene Court
Coldhams Road
Cambridge
CB1 3EW


Spectrum 35


We will be there on Saturday 28th October with our Z88 Gear.


Click here for details (to follow).
Click here to buy tickets.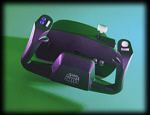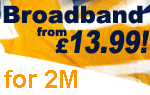 © Rakewell Limited 1998 - 2017


Bruce Everiss - the man who was behind ALL FORMATS Computer Fairs shows.
We ship to other countries - USA - Hong Kong - Europe

See Price list page for details.

Company Details

Rakewell Limited
24 Putnams Drive
Aston Clinton
AYLESBURY
Buckinghamshire
HP22 5HH
England

t: +44 (0) 1296 632491

e: e-mail: sales@rakewell.com

co. reg.: 2009194

VAT:GB 443 7864 23

h: 10:00-20:00 Monday to Friday
...10:00-18:00 Saturday



Banking Details


PO Box 10102
21 Prescot Street
LONDON
E1 8TN
Bank Code 09-06-66
Account No, 41866977
IBAN (International Bank Account Number) is
GB27 ABBY 0906 6641 8669 77