From: Rakewell Ltd [vic@rakewell.com]
Sent: 01 April 2004 22:19
To: vic@rakewell.com
Subject: Promotions and product information 2nd April

Dear Vic,

Welcome to the sixth edition of our new newsletter, designed to bring you news of the latest IT products to support your business. This week we focus on:


Canon
IBM
Maxtor
PalmOne
Toshiba
US Robotics
Microsoft


To access a wealth of new product information across a further 25 manufacturers, click on any of the links to visit our website.


Canon Bubble Jet i990 - NEW

The definitive photo printer for professionals.

The i990 delivers the highest photo quality with unmatched print speeds and photo functionality. Canon's exclusive 7-ink ChromaPLUS photo system ensures spectacular colour quality.

Features
• 7-ink ChromaPLUS photo system
• Up to 4800 x 2400 dpi* resolution & 2pl Micro-Nozzles
• Prints a full A4 photo in approx. 37 seconds
• Single Ink technology
• Camera direct photo printing with PictBridge
IBM - Don't want to pay for Software Assurance?

Trade up to Lotus SmartSuite from IBM.

For the price of a Software Assurance renewal you could be running the latest version of SmartSuite. Featuring Word Pro, Lotus 123, Organizer, Freelance Graphics, XML toolkit, Approach and 12 months maintenance.

What's more, with IBM you are not tied in to buying upgrade protection to maintain your investment. If you do not renew but later decide to upgrade, a reinstatement licence can be purchased at a fraction of the cost of a new licence.
Maxtor Performance

High-performing Maxtor Atlas® 15K drives with MaxAdapt™ (Adaptive Active Filtration) offer seek times as fast as 3.2ms and maximum sustained data rates up to 75 MB/sec. The drives provide 45% more I/Os per second than 10K RPM drives. They are available in 18GB, 36GB and 73GB capacities.

•Seek times as fast as 3.2ms
•Maximum sustained data rate up to 75MB/sec
•Up to 45% more I/Os per second than 10K RPM drives
•Includes MaxAdapt™ (Adaptive Active Filtration)
Exclusive palmOne Bundle!

Get complete mobile connectivity with this exclusive money-saving offer, for a limited period only you can make great savings.

Simply place your order and you will receive the following great products at a great price...

• Palm Tungsten T3
• Ultra Thin Keyboard
• Extra HotSync Cradle
• BackPak Carry Case

Take Advantage of this offer today - Buy Now!

* Requires installation of included email software, a separately purchased compatible mobile phone and Internet service (for email only). Additional charges from your mobile and/or Internet service provider may apply
The Toshiba Satellite Pro A10

The Toshiba Satellite Pro A10 is a great offering for anyone interested in entry-point, value led notebooks. With the latest technology and famous Toshiba build quality these models deliver everything you need to get general business tasks done, while still going easy on your budget. Choose from a 14.1", DVD-ROM, WXP Home model or a 15", Combo drive, WXP Pro model.

Part numbers:
IM SKUs: (Toshiba p/n in brackets)
4049629 (PSA15E-09JQ9-EN)
4049630 (PSA15E-09VYL-EN)
U.S. Robotics 802.11g Wireless Turbo Router + 1 Free 100Mbps PC Card.

The U.S. Robotics 802.11g Wireless Turbo Router is ideal for sharing high-speed Internet access among multiple computers†. Share a single Internet connection, data files, even music and multi-player games.

• Turbo Accelerator Technology offers performance and data throughput rates equivalent to 100 Mbps
• 4 products in 1
• 802.11g Wireless Turbo Access Point
• 4-Port Ethernet Switch
• Router
• Firewall
• MAC address authentication, 256-bit WEP encryption, and WPA.
How often can you get £50 from Microsoft?

If you purchase the Microsoft® products listed below between
23 February and 20 April 2004, you are eligible to claim £50
cash back.

Valid Product Purchases

Windows XP Professional English Intl CD - £254.00 inc VAT
Windows XP Professional English Intl UPG CD - £170.00 inc VAT

Min Computer spec Pentium MMX - 233 MHz

Upgrade works with

-Windows 98/Windows 98 SE
-Windows Me
-Windows NT Workstation 4.0
-Windows 2000 Professional
-Windows XP Home Edition

Windows NT users should upgrade NOW before their product is unsupported
If you would like more information on the above products or services, visit our website.

You can also contact us on 01296 630617 or vic@rakewell.com.

If you don't want to receive this emailing in the future, send us an Unsubscribe mail.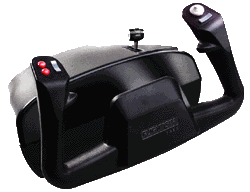 © Rakewell Limited 1998 - 2004