From: Rakewell Ltd [vic@rakewell.com]
Sent: 10 May 2004 16:30
To: vic@rakewell.com
Subject: IBM Product Information 10th May number 2



Dear Vic,
This week we have highlighted IBM's award winning laptops.(I did warn you that it was hot on its heels!)
Get your finger out!

You can ease your data recovery fears with a Laptop magazine Best Buy product from IBM.
And all you need is one finger. IBM Rapid Restore Ultra software has been designed to come to the rescue of the thousands of users every day whose productivity is compromised through software crashes. Started with a simple touch of a single button, Rapid Restore Ultra can restore operating systems, applications, data and previously saved files in as little as 20 minutes.
Its simplicity means users can recover from software crashes without having to contact a Help Desk – which not only saves time but also cuts IT support costs. In fact one major client reported a 40% reduction in site visits resulting from service calls.

Swift and secure
The software protects software images and user data by enabling back-up and restoration from a secure partition which is hidden from the operating system, from users and from viruses.
So as Laptop magazine put it: 'even the toughest viruses are no match for its might.'
Users can choose to create bootable recovery CDs, or to use the new optional IBM Portable
USB 2.0 Hard Drive, with Rapid Restore. This portable recovery solution uses the high
speed USB 2.0 interface for a fast and easy return to work after a crash.
Pre-loaded on all new IBM ThinkPad notebooks and ThinkCentre desktops, IBM Rapid Restore
Ultra will save your data, time and money. And all you have to do is lift a finger.

Think notebooks, Think ThinkPad

The IBM ThinkPad has won more product awards than any other notebook family – over 1,000 at the last count. So it's hardly surprising – when up to 20% of laptops suffer hardware failure in the first three years of use – that the ThinkPad is proving so popular with mobile users worldwide.
If you would like more information on the above products or services, visit our website.

You can also contact us on 01296 630617 or vic@rakewell.com.

If you don't want to receive this emailing in the future, send us an Unsubscribe mail.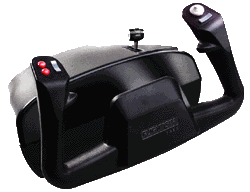 © Rakewell Limited 1998 - 2004