From: Rakewell Ltd [vic@rakewell.com]
Sent: 14 May 2004 23:02
To: vic@rakewell.com
Subject: Promotions and Product Information 14th of May

Dear Vic,

Welcome to the 13th edition of our newsletter, designed to bring you news of the latest IT products to support your business.

I have had quite an interesting week with one of the projects upgrading a hard disk in a lap top computer. I've now got some kits in stock that allow the small 2.5in drives to be used with 3.5 desktop drives. That makes disk transfer faster than using an external USB drive (which is what I used in the week).

If you are thinking of upgrading your disk drive on your portable, give us a call. We can now save you time and money.

To access a wealth of new product information across a further 29 manufacturers, click on any of the links to visit our website.


Reliable, Easy-to-Use Switches for Unmanaged Ethernet Networks - SuperStack® 3 Baseline Switches from 3Com

When you're too busy running your business to worry about the bits and bytes - it's easier just to pick up an off the shelf solution and go. And when you're building or expanding your network, it makes sense to choose 3Com switches.

3Com offers exactly the functionality and features you want.

Switches work right out of the box-no configuration or management software necessary
Nonblocking performance improves access to network resources
Auto-negotiation adjusts speed to 10, 100 and 1000 Mbps LANs
IEEE 802.1p prioritization provides compatibility with real-time applications
Auto MDI/MDIX on all ports simplifies setup
One Rack Unit (1RU) form factor maximizes space allocation
The unbeatable value of the award winning Kyocera FS-1020D

Not only is this compact award winning printer packed with features it beats the competition on cost every time. Using ECOSYS technology it not only offers performance and reliability you can rely on but it gives the best cost per page in its class!

The FS-1020D has now clocked up an impressive four awards in the UK magazines since its launch in November 2003. Its first award was the coveted PC Pro A list rating, which was followed by a Trustedreviews.co.uk bench test where it was described as "a clear winner".

Belkin - Bluetooth GPS Navigation System

The Bluetooth GPS Receiver from Belkin offers a high-performance, easy-to-use link to the global positioning system in a compact, mobile design. The Receiver shows your position in real time on street-level maps and moves with you as you travel, so you can view your current location in relation to your destination. The included software indicates your speed, direction of travel, elevation, latitude, and longitude within 10 meters.

Install our navigation software on your Pocket PC, Tablet PC, or Bluetooth notebook to find your way through any city in Western Europe.
Part# F8T051uk / 0863077
Toshiba Tecra

The Tecra M2 provides the corporate and mobile executive with unprecedented mobility and performance. Stylish thin and light form factor, combined with high-end features for ultimate mobility and functionality.

Solutions
Toshiba has developed an extensive range of warranty & service upgrades to ensure that your notebook is covered for repairs for the time period which suits you. If your Toshiba notebook develops a fault having SelectServ cover allows you to relax knowing that it is in the very best hands and that the cost of spares and labour is covered. For more information click on read more and click Toshiba solutions
If you would like more information on the above products or services, visit our website.

You can also contact us on 01296 630617 or vic@rakewell.com.

If you don't want to receive this emailing in the future, send us an Unsubscribe mail.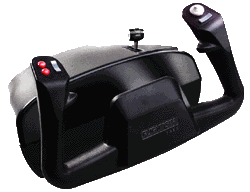 © Rakewell Limited 1998 - 2004