From: Rakewell Ltd [vic@rakewell.com]
Sent: 26 May 2004 00:55
To: vic@rakewell.com
Subject: HP Promotions

Dear Vic,

This week we have highlighted 4 of HP's latest offerings.
HP Top Config programme

Powerful PC performance no longer needs to be expensive with HP's selection of AMD Athlon(tm) XP based computers. With prices from £309 (inc delivery / excl VAT) and different configurations available you can choose the dx6050 to meet your business or user needs. Just let us build the configuration of your choice via the HP Top Config programme & we'll deliver your custom built unit to your door within 2 weeks!

And until the end of May you can get additional savings on 15" & 17" HP TFT displays and Microsoft Office Basic software!!!!
The HP Photosmart R707 digital camera with HP Instant Share™

The R707 is ergonomically designed with cool stainless steel face and wave-style fingergrip. 5.1 MP resolution, 24x total zoom plus powerful HP Real Life technologies(tm) including Adaptive Lighting, in-camera red-eye removal, panorama mode and HP Image Advice.
'2 for 1' ProLiant BL20p Servers promotion

HP is pleased to announce the '2 for 1' ProLiant BL20p Servers promotion, for products sold between 17 May to 18 June 2004.

When two ProLiant BL20p Servers are purchased during the promotional period, the lowest-priced model is FREE. There is a limit of 8 (eight) Free ProLiant BL20p servers per transaction/customer
HP Scanjet 4670

From its space-saving vertical design to its exclusive CCD technology, the HP Scanjet 4670 takes scanning to another level. Fast, high quality scanning – including slides/negatives and A4+ originals – means performance to match.
If you would like more information on the above products or services, visit our website.

You can also contact us on 01296 630617 or vic@rakewell.com.

If you don't want to receive this emailing in the future, send us an Unsubscribe mail.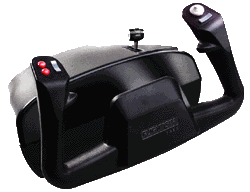 © Rakewell Limited 1998 - 2004