From: Rakewell Ltd [vic@rakewell.com]
Sent: 28 May 2004 23:45
To: vic@rakewell.com
Subject: Promotion and Product information

Dear Vic,

Welcome to the latest edition of our new newsletter, designed to bring you news of the latest IT products to support your business. This week we focus on:


Iomega
Sony
Lexmark
Business Objects
Microsoft


To access a wealth of new product information across a further 25 manufacturers, click on any of the links to visit our website.


Iomega® REV™ Drives and Disks

Iomega® REV™ Drives and Disks:
* 35GB native/ 90GB* compressed capacity
* USB 2.0, ATAPI, SCSI, SATA and 1394/FireWire drives
* Iomega Automatic Backup Pro, professional-level backup software included

Removable –Expandable – Versatile – offering high-capacity, speed, and reliability.

The Iomega® REV™ 35GB/90GB* drive is a revolutionary removable hard disk system which is more efficient and reliable than traditional tape drives, while providing portable, high-performance file storage. Iomega REV drives allow you to back up and restore up to 7 times faster than tape**, access files in seconds with drag-and-drop, and secure your data with password protection. Includes professional-level backup software for both file-level and full system image backups.

* Compressed capacity assuming 2.6:1 data compression with Iomega Automatic Backup Pro software. This capacity may vary since compression is data dependent.
** DDS4, 5
The complete summer package from Sony

Any purchase of one of the following listed NEW Sony Cybershot Camera's and you can purchase the DPP-E50 Digital Photo Printer at a £60 reduction.

Compact and stylish digital photo printer
Print directly from camera with PictBridge
Memory Stick and Compact Flash slot
PC connection via USB
Image library/slideshow/photo editing on TV

What a great idea for summer...

| | |
| --- | --- |
| Cybershot DSC-P43 | available 4th June |
| Cybershot DSC-P73 | available now |
| Cybershot DSC-P93 | available now |
| Cybershot DSC-P100 | available from 24th May |
| Cybershot DSC-P120 | available from 24th May |
| Cybershot DSC-W1 | available 4th June |
| Cybershot DSC-W12 | available 4th June |
| DPP-EX50 Digital Photo Printer | available 4th June |



Fantastic Summer Deals from Lexmark

Check out these amazing summer offers from Lexmark!

Free Photo Cartridge with Z815
This 14ppm colour inkjet with an RRP of £79.99 now comes with a FREE photo
cartridge worth £17.99 in the box for a limited time!

FREE Music CD with X2250
An affordable 3-in-1 inkjet that provides standalone print, copy and scan
capabilities with an RRP of £99.99 with a FREE Music CD voucher. Artists
include: Bon Jovi, Sting, Enrique, Eminem and many more!!

FREE Music CD with X5250
The Lexmark X5250 provides print speeds of up to 20/14ppm black/colour and
borderless printing at an RRP of £129.99 PLUS a FREE Music CD voucher.
Artists include: Texas, Sophie Ellis-Bexter, Eminem plus more!!
NEW! Crystal Reports version 10

Easily access data, transform it into useful content, and integrate it into applications for high quality viewing, printing and exporting. You can also integrate reporting into web and windows applications, so for example, a customer can have their sales report online and available at the click of an icon!

Crystal Reports is well known, tried and tested (over 15 million licenses worldwide!).
Your customers are probably already using a previous version! Upgrade and license
them properly now!

Crystal Reports 10. Available in 4 Editions:

- Standard Edition
- Professional Edition
- Developer Edition
- Advanced Developer Edition
MICROSOFT Software Assurance

Strengthen purchasing power and take your investment further with enhanced benefits by renewing your Software Assurance coverage through a volume licensing agreement now. As you extend your Software Assurance coverage throughout your organisation, you will gain access to additional resources to help you keep pace with your business goals.
Volume licensing, along with Software Assurance, offers:

· Greater purchasing power as you consolidate your licenses under one agreement
· Continuous access to the technology you need to help you realise your business potential
· Standardisation that enables you to reduce your technology costs and add real business value
If you would like more information on the above products or services, visit our website.

You can also contact us on 01296 630617 or vic@rakewell.com.

If you don't want to receive this emailing in the future, send us an Unsubscribe mail.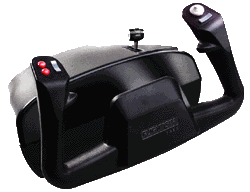 © Rakewell Limited 1998 - 2004