From: Rakewell Ltd [vic@rakewell.com]
Sent: 11 June 2004 18:35
To: vic@rakewell.com
Subject: Promotions and Product Information

Dear Vic,

Welcome to the latest edition of our new newsletter, designed to bring you news of the latest IT products to support your business. Now that summer has arrived, I am getting request for wireless ADSL equipment so that broadband users can carry on working outside and enjoy the weather! Oh there have been some price reductions as well. This week we focus on:


Acer
Kyocera
D-Link
Scansoft
Sony
Network Associates (McAfee)
Computer Associates


To access a wealth of new product information across a further 25 manufacturers, click on any of the links to visit our website.


Acer TravelMate 290

The TravelMate 290 series is designed to mobilize budget-conscious outbound professional users, whether self employed or from small, medium and large corporations with a slim, light and modular Centrino(tm) powered work tool that features exceptional, energy-efficient independence and opens the door to ample mobile performance combined with flexible and complete communication facilities.
Kyocera Mita Workgroup Family

FS-1920 / FS-3820N / FS-3830N

The ECOSYS FS-1920, FS-3820N and FS-3830N mono laser printers have been created specially for the needs of busy workgroups. Each offers outstanding performance, advanced paper handling and remarkably low consumable costs thanks to Kyocera Mita's unique ECOSYS technology.

All the printers have generous standard memory and high speed processors giving them the power to handle complex printing tasks with ease. Integrated cost accounting software gives users high visibility of printing costs throughout their organisation, while KM-NetViewer enables network managers to comprehensively manage their fleet of printers with unparalleled ease.

For reliable, high quality printing performance that delivers real benefits, you can't get better than the outstanding Kyocera Mita workgroup family.
D-Link SoHo Network Security Firewall

D-Link´s DFL-200 is an easy-to deploy firewall for small office and home office (SoHo) and small workgroups that require superior price/performance.
This device is a powerful security solution that provides integrated Network Address Translation (NAT), Firewall, Content Filtering, IDS Protection, traffic shaping as well as Virtual Private Network (VPN) support. The DFL-200 includes a WAN link support, a trusted LAN port, and a DMZ port to support local e-mail and web servers, and is compact enough to fit anywhere. With an intuitive web-based interface and simple process, the DFL-200 provides users with easy installation.
ScanSoft PDF Converter Professional 2

We'd like to tell you about a groundbreaking new product that offers the ability to create PDF files from any Windows application, as well as convert PDF files back into fully-formatted Word documents you can edit! It's called PDF Converter Professional 2. PDF Converter Professional combines the two most important PDF functions - creation and conversion - to give you unmatched PDF performance. PDF Converter Professional will save you time and money by making PDF files easy to work with. It's the next step in the evolution of PDF!
The complete summer package from Sony

Any purchase of one of the following listed NEW Sony Cybershot Camera's and you can purchase the DPP-E50 Digital Photo Printer at a £60 reduction.

Compact and stylish digital photo printer
Print directly from camera with PictBridge
Memory Stick and Compact Flash slot
PC connection via USB
Image library/slideshow/photo editing on TV

What a great idea for summer...

| | |
| --- | --- |
| Cybershot DSC-P43 | available 4th June |
| Cybershot DSC-P73 | available now |
| Cybershot DSC-P93 | available now |
| Cybershot DSC-P100 | available from 24th May |
| Cybershot DSC-P120 | available from 24th May |
| Cybershot DSC-W1 | available 4th June |
| Cybershot DSC-W12 | available 4th June |
| DPP-EX50 Digital Photo Printer | available 4th June |



McAfee SMB Edition Solutions Featuring McAfee ProtectionPilot

Virus Protection Designed for Small- to Medium-Sized Businesses-Just
Add the Network!

McAfee SMB Editions feature McAfee ProtectionPilot , (tm) a centralized tool
to guide you through the mystery of deploying, monitoring, and managing virus protection,
keeping it in place and up-to-date. McAfee ProtectionPilot makes protection easy and is
a standard feature with all McAfee SMB Edition solutions.

Top Reasons to Buy

Designed and built specifically for SMB customers
Priced competitively
Easy to manage and maintain-purpose-built, centralized management console
Easy installation means zero-to-protection in sixty minutes or less
Best-of-breed, award-winning virus protection

BrightStor ARCserve Backup Release 11
for Microsoft Windows Small Business Server

Seamless integration between Microsoft® Windows® Small Business Server and CA's powerful, reliable backup and restore technology.

As a small business you have already realised the value Microsoft Windows Small Business Server brings. Resulting from CA strong relationship with Microsoft we can help protect that investment with the new SBS version of BrightStor ARCserve Backup Release 11.
If you would like more information on the above products or services, visit our website.

You can also contact us on 01296 630617 or vic@rakewell.com.

If you don't want to receive this emailing in the future, send us an Unsubscribe mail.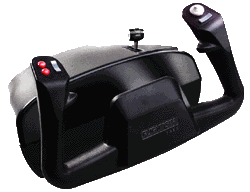 © Rakewell Limited 1998 - 2004