From: Rakewell Ltd [vic@rakewell.com]
Sent: 05 July 2004 18:45
To: vic@rakewell.com
Subject: HP Promotions

Dear Vic ,

In this week's mailing you learn about three great special offers from HP that you do not want to miss.
Introducing the new HP personal workstations


HP xw6200

» Space-saving, dual-processor performance with the latest technology

» The HP xw6200 Workstation is a scalable, expandable, dual-processing
workstation in an industry-leading design form - small size, big performance.

» It is the smallest dual processor workstation available on the market!
Designed for demanding, space-constrained environments, the xw6200 features
the latest Intel® Xeon(tm) technology, for the power to manage massive amounts
of real-time data uninterrupted. The HP xw6200 provides financial analysts,
engineers and designers with a broad range graphics solutions and storage choices.


HP xw8200

» Top-of-the-line dual processing Personal Workstation

» The HP Workstations xw8200 will satisfy your insatiable demand for
performance and expandability. Combining the latest processing and I/O
power from Intel, new graphics technology from leading graphics providers,
the HP xw8200 delivers top-of-the-line dual-processing performance, large
computational and visualization capacity, expandability, and HP's renowned reliability.



Buy an All In One Printer & Win a BMW X3


» You can really drive your business forward with HP's new black and white
All in One printers. They act as printers, faxes, scanners and copiers.
And they give you the chance to win a brand new BMW X3, one of
4 track days or one of 4 all in one Spa days.

» Purchase a new HP LJ3015, HP LJ3020, HP LJ3030, or HP LJ3380
before the end of September 04, and we'll enter you into a free Prize Draw.



If you would like more information on the above products or services, visit our website.

You can also contact us on 01296 630617 or vic@rakewell.com .

If you don't want to receive this emailing in the future, send us an Unsubscribe mail.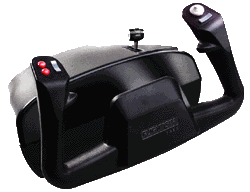 © Rakewell Limited 1998 - 2004