From: Rakewell Ltd [vic@rakewell.com]
Sent: 09 July 2004 23:03
To: vic@rakewell.com
Subject: Promotions and Product Information

Dear Vic,

Welcome to the latest edition of our newsletter. Designed to bring you news of the latest IT products, it is an invaluable tool in the process of supporting your business. This week the focus is on the following vendors:

APC
D-Link
Cisco
Belkin
IBM Software

To access a wealth of new product information across a further 25 manufacturers, click on any of the links to visit our website.


APC - TravelPower Case is the ideal choice!

| | |
| --- | --- |
| This innovative and stylish carrying case, constructed of high quality materials, is designed to both protect and power your notebook computer, mobile phone and handheld. Connecting to a single air, auto or standard ac power outlet provides the power to charge and use all your devices. This integrated power system helps reduce weight and cord clutter since bulky transformer blocks and power adapters are no longer necessary. Carefully designed for convenience and durability, the APC TravelPower Case is the ideal choice for any mobile professional. | |



D-link Firewall security

D-Link's offers easy-to deploy firewalls designed for small and medium enterprises, workgroups, and departments that require superior price/performance. This device is a powerful security solution that provides integrated Network Address Translation (NAT), Firewall, Content Filtering, IDS protection, bandwidth management as well as Virtual Private Network (VPN) support.

| | |
| --- | --- |
| SMB Firewall | DFL-700 |
| SoHo Network Security Firewall | DFL-200 |

The DFL-700 / DFL-200 includes a WAN link support, a trusted LAN port, and a DMZ port to support local e-mail and web servers, and is compact enough to fit anywhere. With an intuitive web-based interface and simple process, the DFL-700 / DFL-200 provides users with easy installation.



Celebrate this Summer with Cisco Systems Special Summer Price Promotions – Now available on top selling product lines

Cisco Catalyst 2950 Series switches Price Promotion
Product ID: C2950-12, C2950-24, C2950T-24, C2950T-48 SI
The special price promotion runs until 31st July 2004

Cisco Catalyst 2940 Series switches Price Promotion
Product ID: C2940-8TT-S, C2940-8TF-S
The special price promotion runs until 30th August 2004

Cisco Security Appliances and Security Router Products Price Promotion
Super Savings now available on selected VPN Routers and PIX's.
Product ID incl: PIX-506E-BUN-K9, CISCO1701-K9
The special price promotion runs until 31st July 2004





Belkin KVM Switches

In today's SMB, several servers are required to run application and provide sufficient data storage to meet their needs. Belkin KVM gives you the ability to control and manage your servers from a single location.

The Belkin OmniView PRO2 Series KVM Switches deliver the reliable performance and centralised control best for managing medium-to-large server environments.

Offering multi-platform support, the PRO2 Series provides control over multiple-platform computers from a single PS/2 console. Featuring OSD for naming and selecting attached computers; the OnmiView is the perfect server solution.



Portals for all!

With IBM WebSphere Portal - Express solutions you can build intranets and extranets that allow users to select which applications they view and how they want to view them. Your sites are easy to use. Personalization filters out extraneous content based on user preferences, so content can be located quickly.

For businesses that undertake a great deal of team working, WebSphere Portal Express Plus includes extra features such as team workspaces, to help people work together more efficiently and effectively and instant messaging for real-time collaboration with anyone anywhere.

| | |
| --- | --- |
| D52GLL | Portal Express 20 user bundle |
| D528JLL | Portal Express Plus 20 user bundle |
| D51RKLL | Portal Express single processor licence |
| D51RELL | Portal Express Plus single processor licence |



If you would like more information on the above products or services, visit our website.

You can also contact us on 01296 630617 or vic@rakewell.com.

If you don't want to receive this emailing in the future, send us an Unsubscribe mail.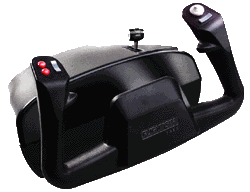 © Rakewell Limited 1998 - 2004