From: Rakewell Ltd [vic@rakewell.com]
Sent: 23 July 2004 18:49
To: vic@rakewell.com
Subject: Promotions and Product Information

Dear Vic,

Welcome to the latest edition of our newsletter. Designed to bring you news of the latest IT products, it is an invaluable tool in the process of supporting your business. This week the focus is on the following vendors:

Kensington
Iomega
Logitech

Don't forget all you flying enthusiasts CH Pedals and Yokes are there to fly with in bad weather. Click the Yoke button aat the bottom of this page. To access a wealth of new product information across a further 25 manufacturers, click on any of the links to visit our website.


The Kensington Contour Pro notebook case
Kensington are proud to introduce the Contour Pro notebook case. It's unique X-Brace compartment offers superb notebook protection by incorporating a suspension system into the design to absorb bumps and knocks.

The Contour Pro also features Kensingtons stress relieving contour panel which reduces shoulder and back muscle fatigue by 35%* making it one of the most comfortable cases on the market today. Ergonomic click-together handles, a shock absorbing shoulder strap and a cushioned back compartment also contribute to the exceptional comfort provided by this case.



Iomega removeable hard disk

The Iomega® REV™ 35GB/90GB* drive is a revolutionary removable hard disk system which is more efficient and reliable than traditional tape systems, while providing portable, high-performance file storage. Back up and restore faster than tape**, access files in seconds, and password protect files.

* Compressed capacity assuming 2.6:1 data compression with "high" compression on Iomega Automatic Backup Pro software. Capacity may vary and is data and software dependent.

** Based on DDS-4 tape comparison.

Iomega Part 33013 - REV Drive 35/90GB (External / USB 2.0) with software and 1 free REV storage media.



NEW from LOGITECH - MEDIA KEYBOARD
The Logitech Media Keyboard is the perfect upgrade keyboard for today's PCs. It provides essential one-touch controls that make the digital media experience easier and more fun.

You can open your favourite media player, and control music or video playback functions with a single touch. Open e-mail, access Instant Messenger, or launch MS Office applications too, right from the keyboard.

Also access and navigate the Web more conveniently. In addition, the Media Keyboard features a thinner, flatter design, with numerous refinements to key shape, identification and layout, for an amazing level of comfort. It's spill resistant too.


If you would like more information on the above products or services, visit our website.

You can also contact us on 01296 630617 or vic@rakewell.com.

If you don't want to receive this emailing in the future, send us an Unsubscribe mail.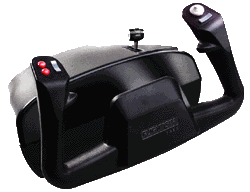 © Rakewell Limited 1998 - 2004