From: Rakewell Ltd [vic@rakewell.com]
Sent: 07 August 2004 13:03
To: vic@rakewell.com
Subject: Promotions and Product Information

Dear Vic,

Welcome to the latest edition of our newsletter. Designed to bring you news of the latest IT products, it is an invaluable tool in the process of supporting your business. This week the focus is on the following vendors:

USR
Ergotron
Network Associates
Scansoft
Vodafone

To access a wealth of new product information across a further 25 manufacturers, click on any of the links to visit our website.


U.S. Robotics SureConnect ADSL Wireless Gateway USR9106 - Ingram sku K900330

The SureConnect ADSL Wireless Gateway harnesses the latest technology in a four-in-one solution for wirelessly sharing high speed ADSL in your home or small office.

An integrated ADSL Modem with 12 Mbps performance capability using S=1/2 technology. The latest 802.11g standard provides 54Mbps wireless capability, with compatibility with older 11Mbps 802.11b equipment. A Powerful firewall keeps your data safe, while 64/128-bit WEP encryption provides a secure wireless environment. Lastly, it includes a 4-port router to connect 4 Ethernet devices, and support up to 253 devices with the addition of switches and/or hubs.

The SureConnect Wireless Gateway . . . the features you want and the security you require.


Mount IT
Wherever you want to mount IT equipment, Ergotron will have the mounting solution you need. Mount monitors directly to the wall with Ergotron's FX or 200 wall mount. These extremely low profile mounts create a rock-solid platform for your LCD monitors. Or, save space on your desk with a stylish Neo-Flex adjustable desk arm. Neo-Flex offers monitor tilt, turn and height adjustment for your comfort. Go for flexibility, Mount IT now:


McAfee VirusScan Enterprise 8.0i

The Next Generation of Anti-Virus Software Delivers innovation, integration, and intrusion Prevention for PCs and Servers.

McAfee VirusScan Enterprise 8.0i provides advanced, proactive protection from malware for desktops and servers. Businesses rely on VirusScan Enterprise 8.0i's key outbreak management features—including: cleaning memory, registries, files, and preventing propagation of malicious code to other systems. VirusScan Enterprise 8.0i also contains functionality from anti-virus, host intrusion prevention (HIPS), and firewalls for protection from known and unknown attacks. The target market is all customer segments - small, medium, and enterprise.

Top Ten Reasons to Buy McAfee VirusScan Enterprise 8.0i

Proactive - Contains advanced functionality with the industry's first anti-virus software to offer intrusion prevention security with application-specific buffer overflow prevention and system-based firewalls
Lockdown - Files, directories, and network shares with granular control
Port Blocking - Block TCP and UDP ports with whitelists and system protection rules

| | |
| --- | --- |
| | |
PDF Create! 2.0
ScanSoft's new PDF Create! enables PDF creation from any Microsoft Windows application through the "print" option, and provides toolbar and mouse shortcuts within Microsoft Office and Windows Explorer.

Also included is PDF Create! Assistant, an easy-to-use desktop application that enables the batch conversion of multiple files into PDF, as well as merging multiple file formats into a single PDF document. This is especially valuable for sharing specialised documents, such as drawing (Microsoft Visio), photo editing (JASC PaintShop Pro), layout (Microsoft Publisher), CAD (Autodesk AutoCAD), accounting (Intuit QuickBooks), and contact management (ACT!) applications.
Vodafone Mobile Connect Prepay Card

The ultimate in convenience - an "always-on" connection anywhere*
No contracts required, top up any time you please
Easy to use "dashboard" software
£20 of FREE credit included on the bundled SIM card

* subject to network coverage

Today's laptops combine power and convenience to handle every task with ease. Now, Vodafone introduces a wireless datacard that does the same - helping mobile users work with maximum flexibility and speed. Vodafone Mobile Connect Card represents the ultimate in convenience by combining the hardware and software you need to put e-mail and the Internet a click away.


If you would like more information on the above products or services, visit our website.

You can also contact us on 01296 630617 or vic@rakewell.com.

If you don't want to receive this emailing in the future, send us an Unsubscribe mail.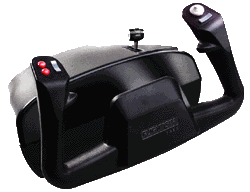 © Rakewell Limited 1998 - 2004