From: Rakewell Ltd [vic@rakewell.com]
Sent: 11 September 2004 18:25
To: vic@rakewell.com
Subject: NEW Promotions and Product Information

Dear Vic,

Welcome to the latest edition of our newsletter, an invaluable tool in the process of supporting your business. This week I am sending you THREE newsletters, so don't get too much of a shock when you see the other two. The focus here is on the following vendors:

IBM
Lexmark
D-Link
Executive Software
Canon
Sony
3Com

To access a wealth of new product information across a further 25 manufacturers, click on any of the links to visit our website.


How many free accessories can you get with a IBM Thinkpad?

Buy any of the following Thinkpads and get Free:

Targus USN 2.0 7 Port Hub and
Targus VPKL Video Port Lock and
Targus Wireless Keypad,
Optical Mouse Set and
Free IBM Carry Case.

| | |
| --- | --- |
| ThinkPad T42 1.6 Ghz | UC2FWUK |
| ThinkPad T42 1.6 Ghz | UC2FYUK |
| ThinkPad T42 1.7 Ghz | UC22VUK |
| ThinkPad R51 1.5 Ghz | UN0K6UK |
| ThinkPad R51 1.6 Ghz | UN0L7UK |
Free Backpack and Microsoft Encarta Software with the Lexmark Z815, X2250 and X5250


Lexmark Z815 - This 14ppm colour inkjet now comes with a Free Reebok backpack and Microsoft Encarta software. Part Number: 80D1582

Lexmark X2250 - An affordable 3-in-1 inkjet that provides standalone print, copy and scan capabilities with a free Reebok backpack and Microsoft Encarta software. Part Number: 80D1588

Lexmark X5250 - The Lexmark X5250 provides print speeds of up to 20/14ppm black/colour and borderless printing now PLUS a free Reebok backpack and Microsoft Encarta software. Part Number: 80D1594

All shipped in the box

And now you can get a Lexmark colour laser for an exceptional price

Lexmark C510 "Colour Quality - Mono Power"

The Lexmark C510 provides print speeds Up to 30ppm mono/8ppm colour


D-Link has the ideal wireless solution

The EDWL-926 all-in-one Wireless Kit from D-Link includes:

With wireless LAN, you can work, play and access the Internet whenever you want without having to connect any network cables. Your portable and desktop systems are connected with no need for you to use any network cables.

D-Link offers a wide range of wireless products to suit any wireless networking set-up. From entry to advanced-level D-Link has the ideal wireless solution.

PROMOTION
Our latest EDWL-926 all-in-one Wireless Kit it includes:

DI-624: 108Mbps Wireless Ethernet Broadband Router Gateway
DWL-G650: 108Mbps Wireless CardBus Adapter

Get NEW Sitekeeper® 3.1 and make sure
your network is protected!

Microsoft reguraly release critical security patches for Windows operating systems. Without these patches, your network is at risk of being compromised.

Do you get all of them installed on every machine?

Are you sure?

Sitekeeper can quickly find machines that are missing patches and update them, or roll out new patches network-wide. Sitekeeper also helps you avoid software license violations and stay in compliance with fast, easy inventories and license compliance reports.


Coming soon the new Pixma range from Canon.


Look out for them from the 1st September 2004.

The PIXMA sub-brand consists of personal photo printers and multifunctionals. PIXMA represents the first time a manufacturer has released 2 picolitre or better droplets across a range.

Each of the eight devices features:

Futuristic minimalist design: incorporating clean lines, super-gloss finishes and 2-way paper paths that allow book-shelf storage and operation [1]
Photo printing: at high-speed and with photolab quality or better
2 picolitre ink droplets, with 4800 dpi resolution and image FINE [2] technology

[1] iP1500, MP110 and MP130 do not include 2-way paper paths
[2] Full-photolithography Inkjet Nozzle Engineering
Two extraordinary offers from Sony

Buy a New Cybershot P43, P73, P93, P100, P120, W1 or W12 and get a special price for the EX-50 printer, a compact, ultra stylish digital printer with Memory Stick – great photos direct from your camera!

Buy a Cybershot P100, P120, W1, W12 and get an extra 32MB of memory stick.


Reliable, Easy-to-Use Switches for Unmanaged Ethernet Networks


Whether the situation calls for wirespeed Ethernet, Fast Ethernet, or Gigabit Ethernet switching, the 3Com® Baseline Switch Family provides cost-effective, copper-wire switching solutions for a wide range of applications and environments.

Switches work right out of the box—no configuration or management software necessary
Nonblocking performance improves access to network resources
Auto-negotiation adjusts speed to 10, 100 and 1000 Mbps LANs



| | | | |
| --- | --- | --- | --- |
| 3Com Part Number | Type | 10/100 | 10/100/1000 |
| 3c16475A | Switch | 24 | 2 |
| 3c16476A | Switch | 48 | 2 |
| 3c16470 | Switch | 16 | |
| 3c16471 | Switch | 24 | |
| 3c16477 | Switch | | 18 |
| 3c16478 | Switch | | 16 |
| 3c16479 | Switch | | 24 |
| 3c16410 | Hub | 16 | |
| 3c16411 | Hub | 24 | |
If you would like more information on the above products or services, visit our website.

You can also contact us on 01296 630617 or vic@rakewell.com.

If you don't want to receive this emailing in the future, send us an Unsubscribe mail.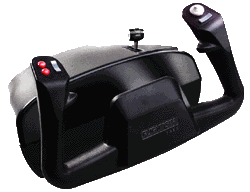 © Rakewell Limited 1998 - 2004