From: Rakewell Ltd [vic@rakewell.com]
Sent: 12 September 2004 11:22
To: vic@rakewell.com
Subject: Promotions and Product Information

Dear Vic,

Welcome to the latest edition of our newsletter, this is the 2nd one which is also an invaluable tool in the process of supporting your business. This time the focus is on the following vendors: (only one more to go!)

BenQ
Symantec
Acer
Microsoft
Toshiba
Western Digital

To access a wealth of new product information across a further 25 manufacturers, click on any of the links to visit our website.


BenQ PB6100 + Xbox


A limited number of the superb value PB6100 projector bundled with a free Xbox and Euro 2004 game are still available! This is an offer that cannot be beaten and will not be around for long. Only while stocks last.

With BenQ's unique user friendly design both the PB6100 can easily be switched between different modes to ensure the best display quality: Presentation, Vivid, Video, Cinema and Economic presets enable you to easily get the most from your projector.


Protect your business from viruses and hackers


Symantec™ Client Security 2.0 combines antivirus, firewall, and intrusion detection technologies in one easy-to-manage solution. With Symantec defending your business, you can count on up-to-date protection against viruses, hackers, and blended threats, along with world-class support. Centralized management tools facilitate automatic, timely protection and make it easy to secure your network from a single location.

Automatically remove viruses
Stop hackers and online intrusions
Centrally install, update, and manage
Defend against known and emerging threats

Acer TravelMate 290E Series
These are the best selling most cost effective laptops available. Featuring Intel's Celeron Mobile processor, wireless networking (15"tft models only).

The Travelmate 292E series offers superior performance and outstanding battery life to entry level notebooks.


Microsoft is pleased to announce that the network install version of Windows XP Service Pack 2 (SP2) with Advanced Security Technologies is available free of charge from the Download Centre. A smaller download will be available soon on Windows Update for those who only want to update a single computer. To receive this download, turn on the Automatic Updates feature in Windows XP.

SP2 is a major security update for Windows XP customers. Unlike any other service pack, it will greatly enhance the functionality of the operating system. The pack delivers stronger security settings, increased manageability and improved and more secure browsing. Please prepare your own and your customers' businesses for deploying SP2 by downloading it as soon as possible.


Free Envoy Carry Case and Retractable Travel mouse

Order the Advanced port replicator III with any Toshiba:

Tecra A2
Tecra M2
Portege M100
Portege M200

and get a the Envoy Carry Case and the Retractable Travel mouse FREE!


Fast, Reliable, Value for money … WD Raptor 74gb "There's no drive like it"

Designed for servers and NAS/SAN systems, supporting command queing and RAFF technology, the drive of choice for high-performance workstation and gaming systems, the WD Raptor hard drive is a new class of drive that matches SCSI performance and reliability while providing simplified connectivity.

Fast

10,000 rpm
4.5ms access
72 MB/s sustained transfer rate

Reliable

Value

Approx 30% saving on an equivalent SCSI drive!

Order today and experience the fastest most reliable SATA drive on the planet!


If you would like more information on the above products or services, visit our website.

You can also contact us on 01296 630617 or vic@rakewell.com.

If you don't want to receive this emailing in the future, send us an Unsubscribe mail.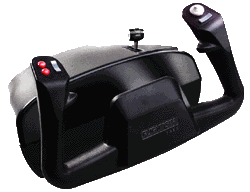 © Rakewell Limited 1998 - 2004