From: Rakewell Ltd [vic@rakewell.com]
Sent: 11 October 2004 23:12
To: vic@rakewell.com
Subject: Promotions and Product Information

Dear Vic,

Welcome to yet another newsletter. There is really good news on the Wireless front. There is another faster standard coming out so prices have fallen for the 11g spec. Prices for just the cards are £25.00 inc VAT so if you want some bargains give me a call. If on the other hand you want to go even faster, wait for the new cards to come out at the higher price. This week the focus is on the following vendors:

Cisco
Belkin
IBM S/W
Computer Associates

To access a wealth of new product information across a further 30 manufacturers, click on any of the links to visit our website.


Cisco's Integrated Services Routers

Today networking is no longer about speeds and feeds. It's about services. Anyone can get a fast connection, but what you do with that connection is the key to maximising network investments and boosting productivity.

Cisco's new portfolio of integrated services routers -- including the 1800, 2800, and 3800 Series routers--brings unprecedented communications capabilities to branch offices, as well as small and medium-sized business. No longer simply "boxes" for data transfer, these new routers support a wide-range of functions, from robust security to IP Telephony (IPT), even business video. They turn the once rudimentary access router into a communications hub that can significantly reduce a business' operational cost while boosting productivity.
Share Your Broadband Internet over a Faster Wireless Network

With the new 125 High-speed mode (HSM) Wireless networking range from Belkin users will see up to a 35% increase over standard 802.11g networking speeds.

Taking just the new 125 Router from Belkin, users can now experience overall speed improvements in "mixed mode" networking environments where other 802.11g devices may be present. 125 is compatible with all other wireless devices, and offers even faster speeds in pure 125 environments.

This wireless line will begin shipping in October 2004.

The Belkin 125 HSM Wireless G line includes:
· Router, Belkin part number F5D7231uk4
· Notebook Network Card, Belkin part number F5D7011uk
· Desktop Network Card, Belkin part number F5D7001uk
Lotus Domino Messaging Express

Email has become the central resource to every business and every business wants a solution that is secure and reliable. Until now, it has been perceived that these capabilities were complex and expensive and organisations used less expensive solutions. Not anymore, now the power of enterprise class messaging is available to every organisation.

Lotus Domino Messaging Express provides the complete enterprise calls messaging solution for mail, calendaring and task management but on a per user basis - if you have between 2 and 1000 users Domino Express will meet your needs. Domino Express gives you the opportunity to consider an option that is secure, reliable and affordable. You even have the choice of Lotus Notes, Outlook or any POP/IMAP client type so user integration is pain free and seamless.

Release the power of Domino for a secure and reliable email solution.
BrightStor® ARCserve® Backup r11.1
for Windows



BrightStor® ARCserve® Backup r11.1 for Windows delivers leading backup and restore protection for all classes of Windows servers as well as Windows, Linux, AS400, VMS, Mac OS X and UNIX client environments. It's easy to use, reliable and scalable and provides technology that delivers best-in-class functionality for DAS, NAS and SAN environments as well as enhanced database and messaging functionality.

With integrated eTrust™ Antivirus scan and cure capabilities as well as an enhanced user interface and command line interface, BrightStor ARCserve Backup r11.1 continues the BrightStor® tradition of delivering innovative, class-leading solutions. And, through integration with the BrightStor range of solutions, provides complete, integrated and open intelligent storage management.
If you would like more information on the above products or services, visit our website.

You can also contact us on 01296 630617 or vic@rakewell.com.

If you don't want to receive this emailing in the future, send us an Unsubscribe mail.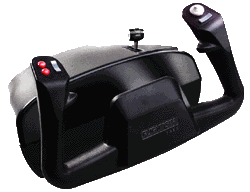 © Rakewell Limited 1998 - 2004