From: Rakewell Ltd [vic@rakewell.com]
Sent: 07 December 2004 22:30
To: vic@rakewell.com
Subject: Promotions and Product information

Dear Vic,

Welcome to the latest edition of our newsletter (after a bit of a break), an invaluable tool in the process of supporting your business. This week there is a special offer for all those Z88 fans, otherwise the focus is on the following vendors:

HP
PalmOne
Microsoft
Symantec
Sony

To access a wealth of new product information across a further 30 manufacturers, click on any of the links to visit our website.


A complete 3-way solution with HP iPAQ h6340 and T-Mobile

Now's the perfect time to discover the benefits of mobile technology with HP and T-Mobile.

We've got big news for you. The new HP iPAQ h6340 is the first – and only – handheld with 3-way wireless capabilities (GSM/GPRS, WLAN and Bluetooth®). So you can now send emails, surf the Internet, make phone calls, send text messages – and print and share information via Bluetooth, all from one device.



Store more. See more. Work anywhere.

Reinventing mobile office productivity

The Tungsten™ T5 handheld reinvents mobile office productivity. With Drive Mode and 256 MB1 of memory, share files with USB-equipped computers2 (PC or Mac). Work with Word and Excel files and view PowerPoint® files whilst preserving the formatting. The high-resolution 480 x 320 screen delivers outstanding visual comfort. Seamlessly sync with Outlook and connect to Bluetooth® devices.

Features
Safely store hundreds of files in 256 MB1 of non-volatile memory, which means your data is saved even if the power runs down
See more and scroll less, in portrait or landscape mode, on the high-resolution 480 x 320 screen
Enjoy photos, video clips and digital music
Deadline Extended for Special MSDN Promotion to Visual Stduio .NET Customers

Microsoft are pleased to announce that we're extending the deadline to the special MSDN promotion for Microsoft Visual Studio .NET customers. This offer gives customers with Visual Studio .NET 2002 or Visual Studio .NET 2003 licences a chance to migrate to MSDN Subscriptions.

The promotion will now run until 31 December 2004 and will enable customers with Visual Studio .NET to obtain the benefits of MSDN Subscriptions and Software Assurance at the price of Software Assurance only.


Receive a free copy of Norton Ghost 9.0 with Symantec pcAnywhere(tm) 11.5.!

Offer available until 11, February 2005.

The combination of Symantec pcAnywhere(tm) the worlds leading remote control solution* and Norton Ghost(tm) a powerful backup and recovery solution will help you maintain your data remotely.

Whether it's supporting a desktop user remotely and finding out that he needs to restore his PC to a healthy state, or having to carry out emergency server maintenance, the combined power of Symantec pcAnywhere and Norton Ghost will make this possible.



Announcing the new B series from Sony. Based on the successful Z1 chassis, at a considerably lower price point.

Based on Sony's award-winning Z1 design concept, the new B Series is the answer to a business user's prayers. It doesn't just have all the features they usually demand, but it also has them all in a package weighing around 5 pounds.

Although it's as stylish as you'd expect from the Sony VAIO family, the B Series is a hardworking travelling companion. As well as integrated wireless technology and an onboard optical drive, it has a 14" display and full-size keyboard – so there's no sacrifice of comfort or usability for the sake of mobility.

It's also the perfect presentation device, Sony's Smart Display Sensor automatically adjusting the display resolution to match any compatible projector or external display to which it's connected. All this at Sony's best ever prices makes the B Series the notebook your customers simply shouldn't leave the office without.


If you would like more information on the above products or services, visit our website.

You can also contact us on 01296 630617 or vic@rakewell.com.

If you don't want to receive this emailing in the future, send us an Unsubscribe mail.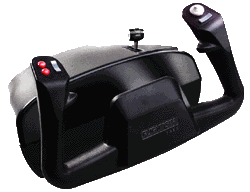 © Rakewell Limited 1998 - 2004