From: Rakewell Ltd [vic@rakewell.com]
Sent: 02 February 2005 16:34
To: vic@rakewell.com
Subject: Promotions and Product information

Dear Vic,

Just when you thought it was safe, along comes another one of our latest edition of our newsletter, an invaluable tool in the process of supporting your business. This week the focus is on the following vendors:

Computer Associates
Symantec
Kingston
Executive Software
Datawatch

To access a wealth of new product information across a further 30 manufacturers, click on any of the links to visit our website.


The only way of knowing whether you have the best product for your business is to read the independent reviews

CA's BrightStor® ARCserve® Backup is a solution that is winning the praise of analysts, customers and independent reviewers alike. So if you're thinking of changing or upgrading your back-up solution, why not treat yourself to award-winning software and…

save up to 43%!
With blended threats on the increase, you need a "blended" solution to counter these attacks. Symantec's Small Business Security Bundles provide the firepower!

Viruses, worms and Trojan horses used in combination can exploit vulnerabilities in a company's network security strategy. The Symantec SBS bundles combine Symantec Gateway Security and Symantec Client Security with Groupware Protection safeguarding every tier of your network with cutting edge technology: from Internet gateway to e-mail server, from file server to desktop PC and remote clients.


SAVE UP TO 50%


THE KINGSTON DATATRAVELER ELITE

USB flash drives aren't just a storage device. They are one of the most valuable, and cost-effective mobility solutions, for your business.
Choose a USB drive that's truly able to create the new levels of mobility your business needs.

Fast enough and equipped with enough storage to do their work justice. Secure enough to give your information the protection it needs. And reliable enough to work anywhere.

Choose the Kingston DataTraveler Elite.




Executive Software - Diskeeper 9.0

| | |
| --- | --- |
| | NEW DISKEEPER 9.0 is packed with new features and new technologies that boost computer speed and reliability. Diskeeper 9 runs unobtrusively in the background, maintaining like-new system performance with no user intervention required – just "Set It and Forget It!"® Diskeeper will make fragmentation-related slowdowns and crashes a thing of the past. |




| | |
| --- | --- |
| | High-Speed Defragmentation Engine is up to five times faster then the built-in defragmenter. |
| | "Set it and Forget it®" operation automatically defragments according to the schedule you set — or allow Diskeeper to schedule itself with SmartScheduling™ |
| | Boot-Time Mode safely performs Microsoft® recommended defragmentation of critical system files |



Monarch Pro - Information Made Easy

Special Offer – 10% off all Monarch licences until 28th February

Decision makers needn't spend valuable time flipping through thick printed reports, re-keying data into spreadsheets, struggling with complex and costly SQL data analysis tools or requesting custom reports from IT departments.

Monarch lets you extract, analyse and export data from existing reports – without programming.


If you would like more information on the above products or services, visit our website.

You can also contact us on 01296 630617 or vic@rakewell.com.

If you don't want to receive this emailing in the future, send us an Unsubscribe mail.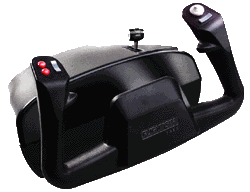 © Rakewell Limited 1998 - 2005