From: Rakewell Ltd [vic@rakewell.com]
Sent: 07 February 2005 15:58
To: vic@rakewell.com
Subject: Affordable Microsoft Quality

Dear Vic ,

Welcome to the latest edition of our newsletter, designed to bring you news of the latest IT products
to support your business. This week the focus is on Microsoft.

To access a wealth of new product information across a further 30 manufacturers, click on any of the
links to visit our website.



Microsoft quality has never been so affordable

What's stopping you at these prices?

| | | |
| --- | --- | --- |
| | | |
| Wireless IntelliMouse Explorer | Wireless Optical Mouse | Optical Mouse by Starck |
| | | |
| Standard Wireless Optical Mouse | Internet Keyboard Black | Standard Wireless Optical Desktop |

Find out how much you can save!

click here

Your potential. Our passion
If you would like more information on the above products or services, visit our website.

You can also contact us on 01296 630617 or vic@rakewell.com .

If you don't want to receive this emailing in the future, send us an Unsubscribe mail.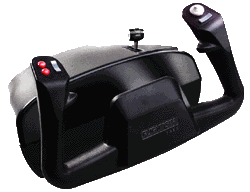 © Rakewell Limited 1998 - 2005