From: Rakewell Ltd [vic@rakewell.com]
Sent: 25 February 2005 18:05
To: vic@rakewell.com
Subject: HP PC upgrade promotion

Dear Vic,

Take advantage of our unique HP TOP UP offer. Tailor this system to your needs.




»
Processor:
Intel Celeron D (320) 2.4GHZ 233MHZ
»
Memory:
256MB DDR PC3200 (1 x 256)
»
Hard Drive:
40GB Ultra ATA/100
»
Floppy Disk Drive:
NONE
»
CD:
NONE
»
Graphics:
Integrated Intel Extreme 2 Video Card
»
LAN:
Integrated Intel Pro 1000 MT NIC (10/100/1000 Ethernet)
»
Sound:
Integrated ADI 1888 Audio
»
Keyboard:
2004 PS/2 Basic Keyboard
»
Mouse:
PS/2 Scrolling Mouse Carbonite
»
Operating System:
Windows XP Home
No monitor included
Click here for more details »




If you would like more information on the above products or services, visit our website.

You can also contact us on 01296 630617 or vic@rakewell.com.

If you don't want to receive this emailing in the future, send us an Unsubscribe mail.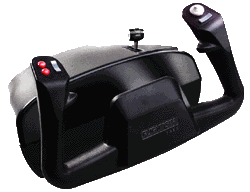 © Rakewell Limited 1998 - 2005