From: Rakewell Ltd [vic@rakewell.com]
Sent: 28 February 2005 11:37
To: vic@rakewell.com
Subject: HP Offers you more




Dear Vic ,

We'd be the first to say that technology should
be the last thing you need to worry about.

Claim cash back for 50% of your printer purchase price

Boost your productivity with a competitively priced, cutting edge technology HP Business Desktop & TFT Bundle. Then get an HP LaserJet printer that's small enough to sit on your desktop for half price!

HP - the world's number 1 printer manufacturer and Europe's number 1 commercial PC* manufacturer – delivers the latest PC and print solutions to your desk. Designed for optimal performance, value and reliability, most HP PC's and printers can be delivered next day to give you instant productivity.


Simply buy a qualifying HP Desktop PC and TFT monitor with an HP LaserJet 1320 or Colour LaserJet 2550L between 14th February and 31st March 2005 and subject to the applicable terms and conditions you can claim cash back for 50% of the printer purchase price.

| | | |
| --- | --- | --- |
| LaserJet 1320 | | Ideal for business individuals and small workteams needing to quickly produce professional documents |




| | | |
| --- | --- | --- |
| LaserJet 2550L | | Ideal for business individuals and small workteams needing to quickly produce professional documents |

How to claim:

Complete the claim form.
Attach proof of purchase (reseller invoice(s)) to the claim form, with qualifying products circled.
Make copies for your records.
Mail to: HP Claims Dept, Outbound, Waterloo House, Riseley BusinessPark, Basingstoke Road, Riseley, Berkshire, RG7 1NW. All submissions must be received by 29th April 2005
You will then receive an email with your individual reference number, invoicing instructions and total to claim. Please follow these instructions in order to claim your rebate cheque.
Cheques will be issued within 28 days of receipt of your correct invoice.

* Source: IDC, Q4 FY04 PC Tracker




Put Yourself at the Adaptive EDGE




Without taking anything for granted, HP ProCurve has a very strong line-up of products and deals, ensuring you can piece together a tempting combination for your business. With the HP ProCurve Adaptive EDGE Architecture outlining HP's version of secure, mobile, and multi-service networks, HP ProCurve is all about protection of assets, simplified communication and increased productivity. But it's also about offering you more from your networking budget.




»
The best price/performance ratio in the industry makes HP ProCurve products more affordable

»
Extra incentives such as the HP Trade-in Programme and "Per port cash incentive"
»
Special Discounts for Public Sector companies
»
Free lifetime warranty with advance replacement, with free pre and post sales support, reduces support costs.
»
Free management tools and software updates keep your network running at its optimum performance.
»
Plug-and-play simplicity makes it easy to set up and manage your network, whatever your experience.
»
Fault tolerant design and hot swappable components give you the highest levels of reliability.





| | |
| --- | --- |
| | |
If you would like more information on the above products or services, visit our website.

You can also contact us on 01296 630617 or vic@rakewell.com.

If you don't want to receive this emailing in the future, send us an Unsubscribe mail.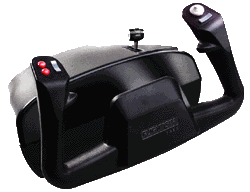 © Rakewell Limited 1998 - 2005