From: Rakewell Ltd [vic@rakewell.com]
Sent: 16 March 2005 23:28
To: vic@rakewell.com
Subject: Promotions and Product information

Dear Vic,

Welcome to the latest edition of our newsletter, an invaluable tool in the process of supporting your business. This week the focus is on the following vendors:

Symantec
Toshiba
Palmone
Kensington
Sapphire
Monarch

To access a wealth of new product information across a further 30 manufacturers, click on any of the links to visit our website.


Protect your business against Spam, email-borne viruses, and other unwanted email.


Introducing Symantec Brightmail AntiSpam - Advanced antispam and email security for the enterprise.

Today's profit-driven spammers are targeting exposed enterprises, resulting in lost user productivity, potential legal liability, and increased burden on IT staff, infrastructure and budget. The unnecessary IT costs of managing the Spam problem often include overtaxed mail server CPUs, storage, bandwidth, and IT administrator time. To stay ahead of spammers, you need a more effective solution to compensate for the growing volume of Spam.

Find out what steps you can take to combat the Spam problem and see demos of Brighmail by using the link below.


NEW PRODUCTS FROM TOSHIBA


Satellite Pro L10 - Sleek, wireless entry level business machine with better battery life
Tecra A4 - latest Intel® processors in a sleeker, light design, at an affordable price. Widescreen digital entertainment with seamless connectivity.
Tecra M3 - Stylish thin and light form factor, with high-end features for ultimate mobility and functionality. Now with three year collect & return warranty (OFFER - first year OS until end March).
Portege M300 - Light, powerful, excecutive crammed with security and ruggedisation features
Tungsten™ T5 handheld from palmOne

Store more. See more. Work anywhere.


The Tungsten™ T5 handheld reinvents mobile office productivity. Safely carry hundreds of files in 256 MB1 of memory and use them on the handheld or on another computer2.

Features

Safely store hundreds of files in 256 MB1 of non-volatile memory, which means your data is saved even if the power runs down
In Drive Mode, share files with USB-equipped computers (PC or Mac) using drag and drop²
See more and scroll less, in portrait or landscape mode, on the high-resolution 480 x 320 screen
Connect with a mobile phone using built-in Bluetooth® to check email and browse the web on the go3
Preserve formatting when working with native Word and Excel files and when viewing PowerPoint® files
Outlook® compatibility (Email, Calendar, Contacts, Tasks and Notes)
Enjoy photos, video clips and digital music
Find information and files fast using the new Favorites menu and Files application
416 MHz Intel® Xscale™ processor
SD/SDIO/MMC Card Expansion slot

| | |
| --- | --- |
| | |
| | |
| --- | --- |
| Kensington makes working with your desktop or notebook more efficient! | |




Optical Notebook Ergo set

At last an all in one set to make using a Notebook all day easier and more Ergonomic. Comprising of a Multimedia keyboard with quick access shortcut buttons, An ergonomic wireless travel sized mouse that can be used in the office or while travelling. This set also includes a Notebook riser to provide the ultimate Ergonomic typing position.




Optical Desktop

A stunningly impressive two-tone keyboard and optical mouse set that will compliment and enhance any computer.




Optical Desktop Wireless

A stunningly impressive two-tone wireless keyboard and wireless optical mouse set that will compliment and enhance any computer.
Sapphire - Erecting Worlds of Wonderment


Atlantis Radeon 9800 Pro

9800 Pro: One Small Step for PCs, One Giant Leap for PC Gamers - The "Big Bang" creation of your virtual world erupts from the RADEON™ 9800 ATLANTIS PRO's SMARTSHADER™ 2.1 and SMOOTHVISION™ 2.1 technologies. Delivering full acceleration of DirectX® 9.0 and OpenGL 2.0, your only limitation is your own imagination!

| | |
| --- | --- |
| | 256MB DDR-2 or 128MB DDR memory accelerates the latest 3D games. |
| | 256-bit memory interface removes hardware performance bottleneck and provides end users with faster 3D graphics wards. |
| | Industry's only 8-pipeline graphics solution in its 2nd generation, providing twice the rendering power of any currently competing product. |
| | First to fully support DirectX® 9.0 and the latest OpenGL® functionality. |



Monarch – Information Made Easy


20% off Monarch Std V7 and Monarch Pro V7
- 4 User Network packs

Monarch integrates with, and leverages investment in, existing systems to transform any report into live, data enabling users to extract, analyse and export it – without programming. There's no need to flip through thick printed reports, rekey data into spreadsheets, struggle with complex SQL data analysis tools or request custom reports from overworked IT departments.

Create charts and graphs and send them to spreadsheets, databases and other desktop applications or distribute reports securely via the Internet and corporate networks.




Easily integrates data from existing business systems with desktop applications such as MS Office

Excellent tool for auditing, accounting, financial analysis, inventory analysis and more

Reduces the need for custom reports

Empowers decision makers, is simple for IT to administer and offers a rapid Return on Investment

Forms a vital part of an organisation's Sarbanes-Oxley set of internal controls or Basel II compliance procedures to ensure fair and accurate financial reporting

| | |
| --- | --- |
| | |
If you would like more information on the above products or services, visit our website.

You can also contact us on 01296 630617 or vic@rakewell.com.

If you don't want to receive this emailing in the future, send us an Unsubscribe mail.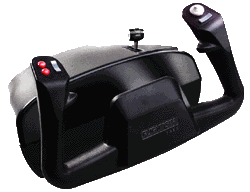 © Rakewell Limited 1998 - 2005