From: Rakewell Ltd [vic@rakewell.com]
Sent: 22 October 2005 11:39
To: vic@rakewell.com
Subject: HP Promotions




Dear Vic ,

I have had a bit of a holiday doing these email shots, but guess what, Vic is back again!


HP iPAQ hw6510 / hw6515 Mobile Messenger

HP iPAQ Mobile Messenger

The sleek new HP iPAQ Mobile Messenger is an industry-leading global communication device providing users with the highest levels of connectivity, productivity, and mobility. Integrated GSM/GPRS/EDGE technology delivers a broad range of high-speed data and voice connectivity to users in every corner of the world. This stylish and innovative Pocket PC is also packed full with high-end features including an integrated keyboard, GPS Navigation, and multiple messaging capabilities.

High-speed global wireless technologies - stay connected on the go
All-in-one GPS navigation system so you never lose your way
Multiple Mobile Messaging capability - stay connected your way
Stylish, light and feature-rich design for increased convenience




Get money back when trading in old storage devices!

HP's Trade-In Programs
HP's Trade-In Programs for Simply StorageWorks have proved outstandingly successful in helping customers protect their existing investment in servers and storage systems, and enabling them to build a solution capable of meeting their fast-changing needs. They offer simple, cost-effective ways to upgrade key components in the storage infrastructure at a time when the protection, management and exploitation of data resources are amongst the most important strategic business issues.



HP ProLiant CPU Promotion

HP ProLiant
HP introduced the first ProLiant industry-standard server in 1993. Twelve years later, more than 10 million have been shipped. In order to celebrate this milestone, HP is offering a special deal on its industry-standard servers. If you buy a selected HP ProLiant Server and a second Intel Processor during the month of August 2005, you can receive the second processor absolutely free.

HP Care Pack Services
Further rebates are also available on associated HP Care Pack Services, enabling you to safeguard your investment and increase your uptime for less. HP Care Pack Services' six-hour call to repair is designed to enable critical systems to be returned to an operational condition in a committed, calculated time. When you buy one of the qualifying servers complete with an additional processor plus the associated HP Care Pack Services, you can receive a rebate of £150.

How to Claim

Simply buy a qualifying HP ProLiant Server plus an additional Intel Processor between 1 and 31 August 2005 and complete the claim form to request a rebate of the cost of the second processor (excl VAT.) This is subject to the applicable terms and conditions. Please note that only specified HP ProLiant Servers, Intel Processors and HP Care Pack Services are eligible for this promotion. Please refer to the qualifying products.

Complete the claim form.
Attach proof of purchase (reseller invoice(s)) to the claim form, with qualifying products and purchase price circled.
Make copies for your records.
Mail to: HP Claims Dept, Outbound, Waterloo House, Riseley Business Park, Basingstoke Road, Riseley, Berkshire, RG7 1NW. All submissions must be received by Friday 30 September 2005.
You will then receive an email confirming the rebate due to you and your individual reference number.

Cheques will be issued within 28 days of receipt of your correct claim.



HP Photosmart 8250 Photo Printer

Individual inks, professional photos, ultra-fast.

Get professional quality photos at breathtaking speeds with the
world's fastest photo printer(1). Enjoy efficient printing with 6 individual HP Vivera ink cartridges linking into a unique HP ink recirculation system for maximum pages per cartridge.

The HP Photosmart 8250 Photo Printer is designed for home users wanting to produce professional-quality photos at lightningfast speeds, with the efficiency provided by an ink recirculation system that maximises use of the 6 separate cartridges.

Get breakthrough performance from the world's fastest photo printer1 – plus individual inks.
Print long-lasting, professional photos and laser-quality documents.
Enjoy easy, intuitive printing with a range of advanced tools and automated features.

1. Speed comparison in default and fastest modes, when printing from a computer, based upon HP internal testing of comparable consumer photo printing products available as of April 2005



HP mp2220 digital projector

An intuitively designed mobile projector with best-in-class image quality.

Quick setup and shutdown

• Set up and shut down in seconds. Easy to use, this lightweight, highly mobile projector lets you get started and pack up quickly. It is the perfect companion for professionals who demand quick
and effortless operation.
• Simplify your on-the-go lifestyle. This grab-and-go projector weighs less than most notebook PCs and is smaller than a letter-sized piece of paper. The feather-light cables lighten the load whether you are moving from city-to-city or room-to-room. It includes a sleek protective sleeve, can be held in one hand, and slips easily into your backpack, purse, or briefcase.

No training required
Ultimate flexibility
Get all of the AV inputs you'll ever need.
One-touch adjustment
Experience the ultimate ease of use.




If you would like more information on the above products or services, visit our website.

You can also contact us on 01296 630617 or vic@rakewell.com.

If you don't want to receive this emailing in the future, send us an Unsubscribe mail.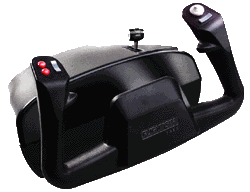 © Rakewell Limited 1998 - 2005