From: Rakewell Ltd [vic@rakewell.com]
Sent: 28 October 2005 00:26
To: vic@rakewell.com
Subject: HP Promotions and Product information




Dear Vic ,

We'd be the first to say that technology should
be the last thing you need to worry about.

iPAQs one for every pocket!




HP iPAQ rx1950 Pocket PC
Sleek and stylish with a range of simple-to-use features, popular applications and multimedia options meaning you can stay organised, entertained and in-touch.
HP Part number: FA630T

HP iPAQ hx2190 Pocket PC
Full-featured, offering excellent performance and value.
HP Part number: FA673T

HP iPAQ hx2490 Pocket PC
Powerful performance with the flexibility to meet any business challenge.
HP Part number: FA675T

HP iPAQ hx2790 Pocket PC
Exceptional performance with enhanced security features for peace of mind.
HP Part number: FA677T




Colour printing may not be as much as you think.


HP Photosmart 422 Portable Photo Studio

This all-in-one system provides everything you need to create beautiful 10 x 15 cm photos almost anywhere. Take great photos with the 5.2 MP, 3x optical zoom camera, place it in the printer dock, then preview, edit and print - it's that easy.

HP Part number: Q6400B#ABU

Features

» Get everything you need with this complete, easy-to-use camera, dock & printer system.
» Get the photos you want, in rich, long-lasting, true-to-life colours.
» Take this portable system with you and enjoy the fun of photo printing almost anywhere.



ProLiant Memory Promotion*
Available till 31st October

Overview

HP ProLiant servers deliver intelligent innovation, legendary performance and reliability plus demonstrated value you can depend on. During the month of October, these solutions are now more affordable too.

Save up to £300 during October

»If you buy a qualifying HP ProLiant Server and at least 1GB of additional, compatible memory during the month of October 2005, you can apply for a rebate of up to £300

»You can also save up to £150 on the associated HP Care Pack Service when you buy one with the qualifying servers.




Small Business Server Bundles

HP and Microsoft provide the ideal solution for Small business, not only do you save valuable engineering time by having a pre-loaded server the ordering process is also simplified, one part number will get you the server and the OS.

Microsoft® Windows® Small Business Server 2003

A complete network solution for businesses with up to 50 PCs. Based on the secure and reliable Microsoft Windows Server (tm) 2003, it offers email, fax and secure, shared Internet access in one affordable package.

| | | |
| --- | --- | --- |
| Mfct Part No | Description | Price |
| 470063-158 | G2 P4 3200-1.0MB/800, NHP SATA 80GB, 1x512MB, CD, SBS2003 Preloaded, 3Yr NBD Pack | Contact us |
| 470063-442 | ML150 G2 Xeon DP 3060-2.0MB/800, HP SCSI, 72GB (10k), 1x512MB, SBS2003 Preloaded, 1Yr Wrty | Contact us |
| 470063-438 | ML350 G4p Xeon DP 3060-2.0MB/800, HP SCSI, Diskless, 1GB (2x512MB), 3Yr Wrty | Contact us |




HP Jetdirect pn1050
network projector manager

Presenting just got easier

» Get effortless installation and management.
» Control all aspects of the presentation remotely.
» Incorporate projectors into your remote peripheral management system.
» Update firmware easily, quickly, and effectively.
» Protect your projector from theft and unauthorized use.
» Enjoy a cost-effective solution.
» Count on solid, long-lasting performance.
HP Part number: L2130A

The Jetdirect pn1050 network projector manager is compatible with the following HP Projectors: VP6311 / VP6315 / VP6321 / VP6325






Save over 50% on one of ProCurve's most popular switches, with integrated Gigabit uplink.

ProCurve Switch 2524 Limited Edition (J4901A)

Over 12 million ports of ProCurve Switch 2524s sold.

The HP list price of this product has recently been reduced by over 50%, but only while stocks last.

Contact us today to pick up a Procurve bargain!



Simplify your storage with USB

HP StorageWorks



DAT 40 USB Tape Drive

DAT 40 USB Tape Drive is a dependable entry-level backup solution for smaller servers and workstations. This DDS-4 tape drive stores 40 GB of compressed data on a single cartridge at a rate of 23 GB/hr (assuming 2:1 data compression).

Native USB 2.0 Interface
Up to 20 GB native capacity on a single tape
HP StorageWorks One Button Disaster Recovery (OBDR)

HP Part numbers: DW022A / DW023A

HP DAT 72 - USB tape drive

The DAT 72 delivers a capacity of 72 GB on a single data cartridge and a transfer rate of 23 GB/hr (assuming a 2:1 compression ratio). The USB 2.0 interface provides plug-and-play simplicity - the hardware can be ready for backup in less than 60 seconds, straight out of the box.

Native USB 2.0 Interface
Up to 36 GB native capacity on a single tape
HP StorageWorks One Button Disaster Recovery (OBDR)

HP Part numbers: DW026A / DW027A




If you would like more information on the above products or services, visit our website.

You can also contact us on 01296 630617 or vic@rakewell.com.

If you don't want to receive this emailing in the future, send us an Unsubscribe mail.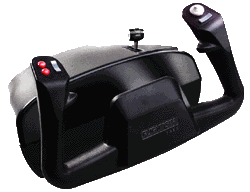 © Rakewell Limited 1998 - 2005