From: Rakewell Ltd [vic@rakewell.com]
Sent: 25 November 2005 21:35
To: vic@rakewell.com
Subject: Promotions and Product information

Dear Vic,

Welcome to Part 2 of our latest newsletter - (You should have already received Part 1!)., an invaluable tool in the process of supporting your business. This week the focus is on the following vendors:

Acer
Kingston
Business Objects
Asus
AMD

To access a wealth of new product information across a further 30 manufacturers, click on any of the links to visit our website.


| | |
| --- | --- |
| Acer TravelMate - Enhance your Business potential | |

TravelMate series

Acer Travelmate 2413LCI ... a fantastic entry level business user machine, with Wireless capabilities and a Combo CDRW optical drive keeping you functional and mobile - all for under £500 (SRP)

Celeron Mobile 1.5Ghz, 60GB Hard Disk, 256MB Ram and 15"TFT. Windows XP Pro.




Kingston's U3™ DataTraveler® smart drive offers more than just portable storage — it conveniently carries data and U3 software programs that you can download from U3.com Choose from a growing list of U3-compatible software categories including: communication, productivity, file synchronization, games, photo, security, and many more.

| | |
| --- | --- |
| Mfct Part # | Description |
| DTIU3/512 | 512 MB USB 2.0 U3 Smart Drive |
| DTIU3/1GB | 1GB USB 2.0 U3 Smart Drive |

Choose the Kingston DataTraveler U3


Introducing Crystal Reports Server™


- the complete reporting solution that helps small- and medium-sized businesses create, manage, and deliver reports via the web, helping you make more informed decisions.

>> Do you need to efficiently manage and deliver timely corporate information?
Intuitive and easy to use, Crystal Reports Server allows users to find, print and export information in reports over the web without IT involvement.

>> Do you need to empower end users with personalised report exploration?
Taking too long to get reports to users in the format they want? Get reports delivered when and where you need them. Keep classified data out of the wrong hands.

>> Do you need to increase report development productivity?
Build more comprehensive and highly formatted reports by easily accessing multiple data sources, thus eliminating report development time and queues.



The first motherboard supporting 802.11g AP functions

The ASUS A8V Deluxe is the ideal networking platform for SOHO and homes. Supporting WiFi@HOME, a unique feature found only in ASUS solutions, users can easily establish an 802.11g wireless LAN through a user-friendly, one-touch set up wizard.

Also incorporating industry-leading specifications for CPU, memory, system bus, Gigabit LAN and Dual RAID, the A8V Deluxe is excellent for home server applications.
Smash the Hourglass with the AMD Athlon™ 64 X2 Dual-Core Processor

Frustrated by staring at the hourglass icon as soon as you try to work on more than three programs at once, especially when you're working with digital media? Increase your performance by up to 80% with the AMD Athlon™ 64 X2 dual core processor.

Work or play with multiple programs without any stalling or waiting. Dual-core technology is like having two processors, and two working together is better and faster than one working alone. Do more in less time with the AMD Athlon 64 X2 dual-core processor.

Mfct Part # ADA3800BVBOX
If you would like more information on the above products or services, visit our website.

You can also contact us on 01296 630617 or vic@rakewell.com.

If you don't want to receive this emailing in the future, send us an Unsubscribe mail.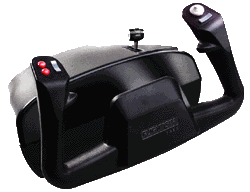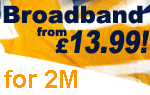 © Rakewell Limited 1998 - 2005