From: Rakewell Ltd [vic@rakewell.com]
Sent: 01 March 2006 23:37
To: vic@rakewell.com
Subject: Promotions and Product information

Dear Vic,



Well I am in trouble. Last Christmas I decided to send a family newsletter. So I got everybody's e-mail and sent the newsletter as planned. But then it was time to send this newsletter and guess what? It has imported all my family and friends e-mail addresses and is now treating them as subscibers! So if you do not want receive this sort of information again - please use the unsubscibe option at the bottom of this.




Z88 Flash card users can now update their software easily. See http://www.rakewell.com/z88/z88software_r.shtml#romupdate Welcome to the latest edition of our newsletter, an invaluable tool in the process of supporting your business. This week the focus is on the following vendors:

Diskeeper
Business Objects
Kingston
AMD
Acer

To access a wealth of new product information across a further 30 manufacturers, click on any of the links to visit our website.


No longer worry about slowdowns, long boot-times,
random crashes and freeze-ups.

| | |
| --- | --- |
| | It's a known fact fragmentation cuts directly across the integrity of your systems causing crashes, slowdowns, freeze-ups and even total system failures. |

NEW DISKEEPER 10 provides new adaptive technology designed to wring every last drop of performance out of every computer on your network - automatically.

There is a Diskeeper 10 edition perfect for your needs:

D

iskeeper 10 Home Edition

Diskeeper 10 Professional Edition

Diskeeper 10 Professional Premier

And more
Steal the show by presenting visually stunning information

Your business data, visualised

Interactive visual analytic products from Business Objects allow anyone to quickly turn ordinary Excel spreadsheets into engaging business presentations filled with dynamic charts, vibrant graphs, and interactive visual analytics.

>> Crystal Xcelsius Standard

>> Crystal Xcelsius Professional

>> Crystal Xcelsius Workgroup




As the world's largest independent memory manufacturer, Kingston Technology offers a range of over 2,000 memory products – each one designed to deliver optimum performance at the best possible price

| | |
| --- | --- |
| | Kingston USB Flash Drive |
| | Kingston Value RAM |
| | Kingston Secure Digital Memory Card |
Smash the Hourglass with the AMD Athlon™ 64 X2 Dual-Core Processor

Frustrated by staring at the hourglass icon as soon as you try to work on more than three programs at once, especially when you're working with digital media? Increase your performance by up to 80% with the AMD Athlon™ 64 X2 dual core processor.

Work or play with multiple programs without any stalling or waiting. Dual-core technology is like having two processors, and two working together is better and faster than one working alone. Do more in less time with the AMD Athlon 64 X2 dual-core processor.

Mfct Part # ADA3800BVBOX
| | |
| --- | --- |
| Great Value Products | |

| | | |
| --- | --- | --- |
| | | |
| AcerPower S280 | TravelMate 4604 | TravelMate 4672 |
If you would like more information on the above products or services, visit our website.

You can also contact us on 01296 630617 or vic@rakewell.com.

If you don't want to receive this emailing in the future, send us an Unsubscribe mail.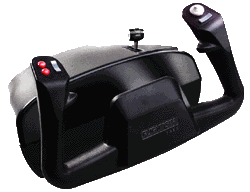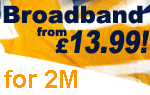 © Rakewell Limited 1998 - 2006